Congratulations to the TELL Kentucky "2015 Winner's Circle" Schools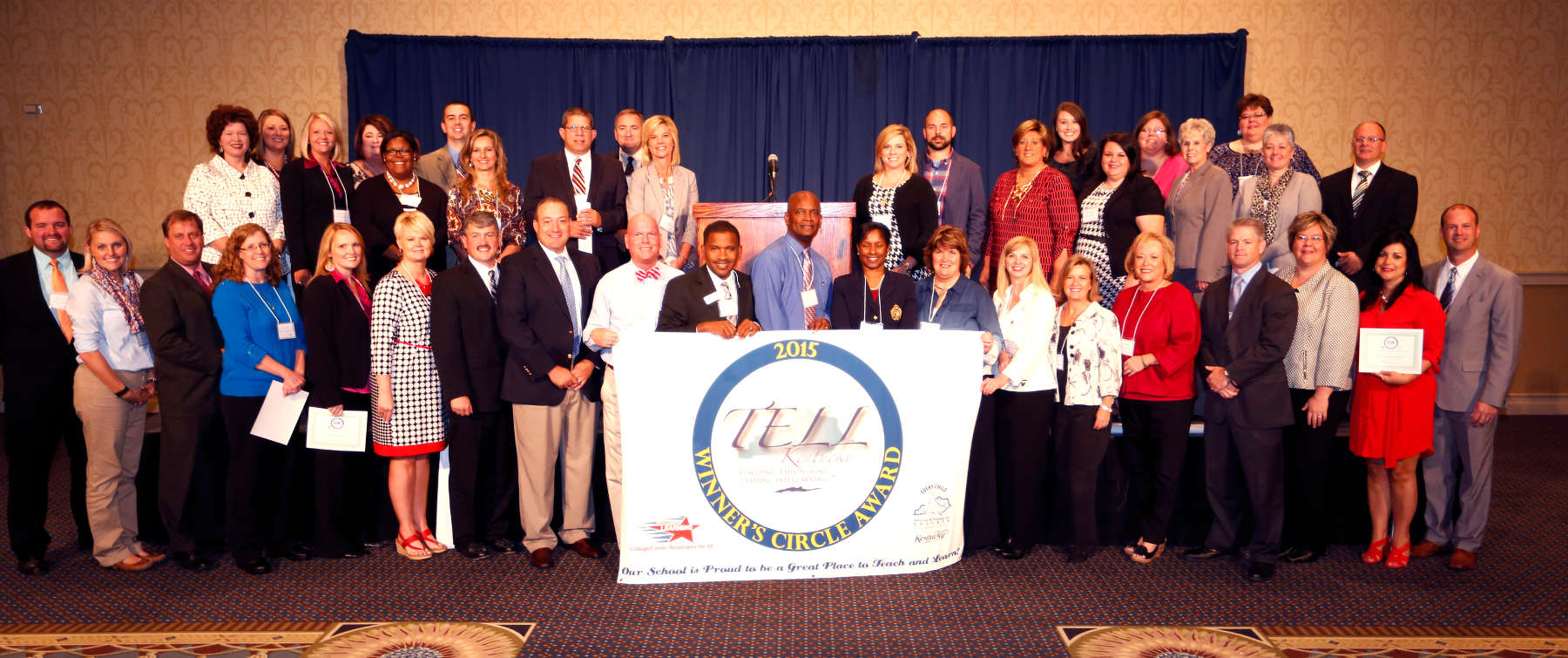 Ten Kentucky public schools have been recognized for outstanding teaching and learning conditions. These Winner's Circle schools were recognized for their effective teaching and school leadership practices and will be shared as models of best practices across the state.
The Winner's Circle schools were selected based upon their 2015 TELL Kentucky Survey results, school safety and student achievement scores. The ten were chosen based on data from the 2015 Teaching, Empowering, Leading and Learning (TELL) Kentucky Survey, which was administered to all public school teachers and principals in March of this year.
During the Continuous Improvement Summit in Lexington, each school received a certificate and a 4' x 6' banner. Schools recognized as being in the Winner's Circle of teaching and learning conditions are:
Ballard Memorial High School, Ballard County
Earlington Elementary School, Hopkins County
North Marshall Middle School, Marshall County
Park City Elementary School, Barren County
Gamaliel Elementary School, Monroe County
Thomas Nelson High School, Nelson County
Chenoweth Elementary School, Jefferson County
Carter G. Woodson Academy, Fayette County
Arnett Elementary School, Erlanger-Elsmere
Allen Central High School, Floyd County
These ten schools were selected in a four-phase process. In Phase I, schools that reached the minimum 50 percent survey response rate threshold were identified. In Phase II, student test scores from the 2014-15 school year were analyzed, and a cut-off point was set to ensure that successful schools continued to the next phase of selection. In Phase III, schools were examined for details regarding their TELL Kentucky results, as well as other criteria (such as school safety), using a rubric designed by the New Teacher Center and the TELL Kentucky Advisory Team.
Phase IV schools met all of the minimum criteria for selection, and the Advisory Team reviewed these to select exemplary schools across the state. To read more about each winning school click here.